At Showcase Hockey, we are committed to fostering the growth and development of hockey players, from beginners taking their first strides on the ice to seasoned athletes looking to enhance their skills. Our mission is to provide top-tier coaching and training programs that empower players to reach their full potential while instilling a lifelong love for the game.
Our approach to hockey development is built on a foundation of dedication, skill, and hard-work. We believe in the power of personalized coaching, tailored to the unique needs and goals of each player.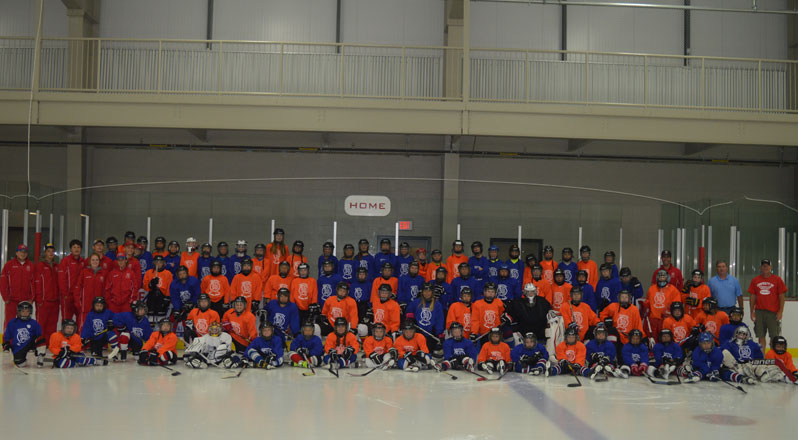 Greg has been coaching AA, A and B Minor Hockey for the last 29 years with both South Grenville Minor Hockey and the Rideau St. Lawrence Kings. During this time he has also gained recognition and certifications. He is a certified Skate Canada Power Skating instructor, ODHA recognized Body Checking instructor and has held the position of District 1 ODHA Coach Mentor for 5 years. His passion for the game and player development inspired him to start Showcase Hockey in 2010.
Doug Thomson is a graduate of SGMHA, as well as having played 6 years of Jr B and A hockey. Over the past 15 years he has dedicated time in coaching and developing players from levels Novice to Major Midget. In those years, he has become a Certified Coach through Hockey Canada programs and has assisted in power skating programs with certified instructors. Over the past few summers, he's been a head instructor with Showcase Hockey School.
Payton competed in various sports during his school years while playing competitive Junior 'B' hockey for South Grenville and U-19 Junior Baseball for the Brockville Bunnies. He transitioned from being on the ice to receiving his Hockey Canada Coaching Development 2 Certification in 2013 and coaching U-18 'B' hockey for South Grenville. Following his coaching debut he has since coached the 'AA' Rideau St. Lawrence U-16 team in 2017 and Senior 'A' men's hockey in 2021/2022. He has been a lead instructor with Showcase Hockey since 2010 to present day and continues to learn new exercises, knowledge, and training for hockey. Payton obtained his Certified Personal Trainer certification in early 2023. He now wishes to help spread Health and Fitness awareness, both from his years of being an athlete, student, and a coach.